Jesuit Community adopts new lunch habits amid COVID-19 shutdown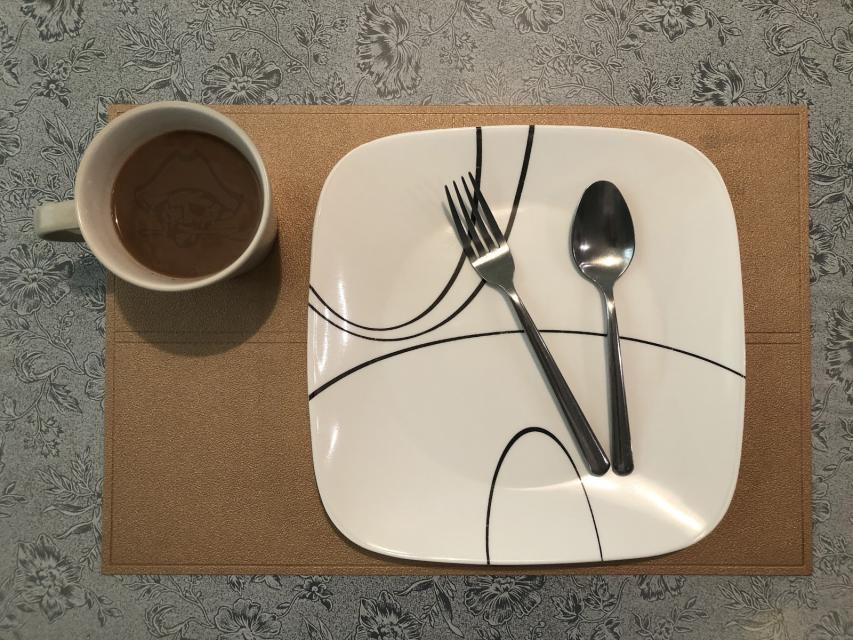 With schools starting the year at home due to the COVID-19 pandemic, students and teachers have been forced to find new and diverse ways to spend their lunch breaks.
Due to Distance Learning, students spend most of their school school day on their devices; however, everyday at noon, students and teachers are given a 40-minute break from their work to eat.
Making coffee has become a new favorite among both teachers and students. Truc Pham '21 and English teacher Mrs. Heather McLean-Morris both enjoy the opportunity to make coffee at home.
"I also get to make my own coffee, so like that's nice too," Truc said. "I'm not used to the school coffee, like the coffee I make is really dark."
Mrs. McLean-Morris echoes Truc.
"They gave us really good coffee at school, but I make coffee with a french press," Mrs. McLean-Morris said, "That may sound a little bit silly, but it is one of my favorite things that I can do."
With few teachers teaching from school, there is a lot of emptiness on campus. Physics teacher Mr. Lawrence Simon '13 shared how bare the campus seems.
"I go outside and it's like a ghost town," Mr. Simon said. "I like look around and I'm looking for other people, and I don't see students; I don't hear people."
While Mr. Simon appreciates the space he has, he still wishes he had his students around.
"Having that alone time built into my day directly, it helps in some sense," said Mr. Simon. "It's actually nice having that space. I also miss my students though."
For Matthew Bone '24, his lunch break is a time to get focused.
"During the lunch break there's more focus, at least for me," Matthew said. "I am trying to fuel myself. I try to do that at lunch everyday, because I usually have swim practice right after school."
Being at home has changed the normal way to spend lunch. With no knowledge of when students will return to school, students and teachers will continue to be creative in how they spend their lunch break.