Info Nights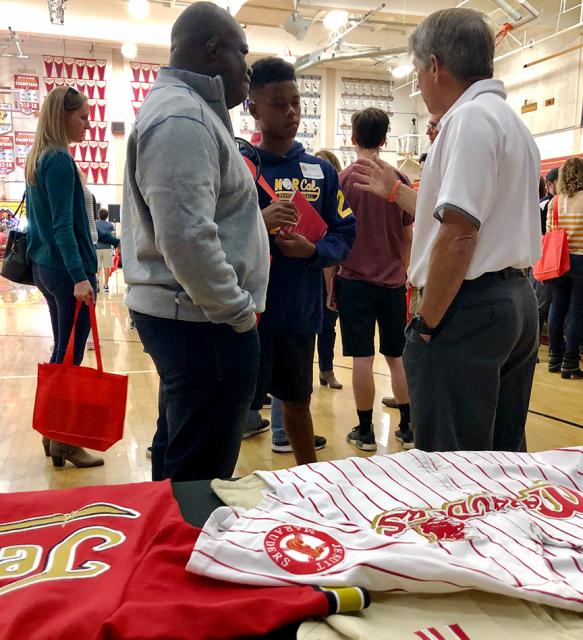 Targeted sessions to answer questions about the Admissions process and share more about the Jesuit experience. These informal conversations will include sessions targeted for parents and sessions targeted towards our prospective students. Look for sessions on everything from student life to applying for Tuition Assistance.
Register
One login will give you access to all the Info Night content as it becomes available. Join live Zoom sessions, watch past recordings, and view pre-recorded sessions to learn more. Pre-register now, the portal will open with some initial content on Monday, October 26. Check back often as it will continue to grow.
Schedule
6:00 pm – 7:00 pm
Schedule subject to change. Check your email for weekly reminders prior to each webinar.
October – Tuition Assistance
November 9 – Student-Focused Info Session
November 12 – Athletics
November 16 – Student-Focused Info Session
November 18 – The Brother-Sister School Connection
What's it REALLY like to go to a single-gender school? Students from Jesuit and St. Francis High Schools will share their stories and honestly answer your questions about going to an all-boys or all-girls school. Spoiler alert: Marauders and Troubies get to know each other through dances, athletics, theatre, sporting events, and other social gatherings.
November 30 – Student-Focused Info Session
December 3 – Alumni Session "A Discussion about College Prep"
December 10 – Principal's Roundtable
December 17 – Academic Session