Shadow Day Visits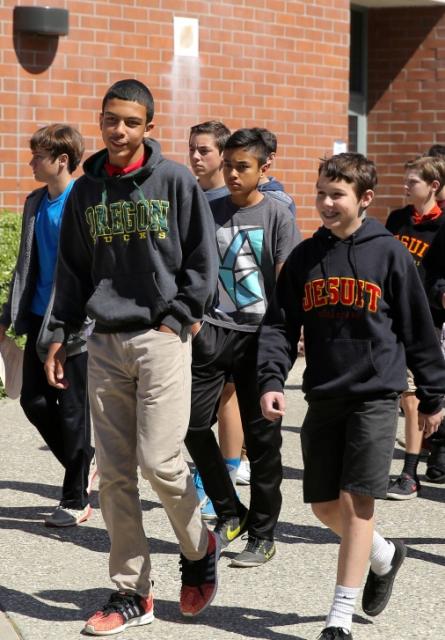 If your son attends a Catholic or private school that receives an admissions visit, a shadow day has already been scheduled for your son.
Jesuit's Shadow Day Program is a terrific way for 8th, 9th or 10th-grade students to experience what it is like to be a Jesuit student. While shadowing is not a mandatory part of the application process, applicants continually report that the shadow visit provides the best opportunity for them to experience life at Jesuit High School.
Shadow Days have concluded 2019/2020 school year. Please contact the Admissions Office if you would like to schedule a campus tour.