Department Directory
Please note during our Digital Learning Days – for questions/concerns about a specific course, first contact the teacher directly. If the issue is unresolved, then contact the Academic Department Chair. If the issue remains unresolved, contact the AP for Academics.
Academic Department Chairs
Academic Leadership
Student Support
Maureen B. Longyear – Vice President for Advancement
Julia Clark – Director of Annual Giving
Kim Kalmbach – Director of Auction and Events
Kyle Tooley '13 – Director of Alumni Relations
Rev. Edwin B. Harris, S.J. – Alumni Chaplain
Alyssa Benjamin – Advancement Administrative Associate
Megan Chaney – Advancement Administrative Associate
For questions regarding Freshman or Sophomore Service or the Period 3 Christian Service Course, contact Andrew Shahamiri.
For questions regarding Junior Service or Independent Study (Seniors), contact Gabriella Carroll.
For questions regarding Immersions and Camps, the Social Justice Summit, and all other Christian Service programs, contact Sara Brabec.
Counseling Assignments
9th Grade
Aboui Mehrizi – Brown: Mrs. Smith
Bruce – Guerrero: Ms. Nowag (Rasmussen)
Guilherme Gilles - Monroe: Mrs. Harger
Moore – Seibles: Mr. Seibert
Scott – Zill: Ms. Van Liefde
10th Grade
Adams – Carroll: Mrs. Smith
Casey – Haynes: Ms. Nowag (Rasmussen)
Hebert – Mayugba: Mrs. Harger
McDonald – Ryan: Mr.
Jesuit High School Sacramento is committed to helping young men achieve their potential academically, athletically, socially and spiritually. In order to achieve this goal, Jesuit believes a disciplined and structured atmosphere is necessary. The purpose of discipline, then, is to maintain an environment where students can achieve their potential in an honest and caring manner. Our goal is that these students grow to become "Men for Others."
Purpose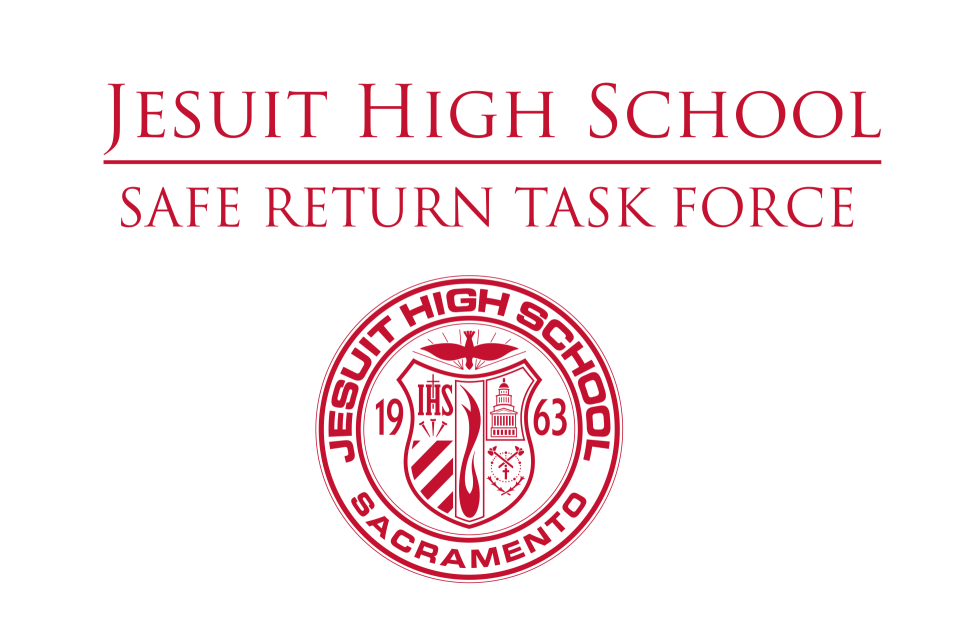 Jesuit High School Sacramento's Safe Return Task Force's purpose is to lead the collaborative effort to reopen the Jesuit campus with as close as possible traditional school environments, including its many programs in a safe, coordinated, and informed way.