Tech Crew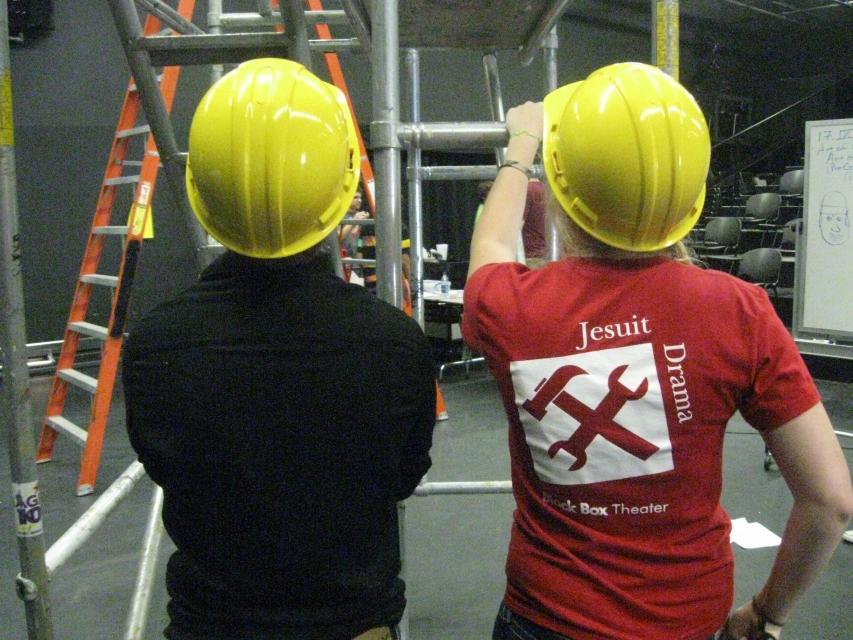 Students interested in working in production should attend the Info Meetings to find out about the several tech opportunities that range from stage management, design internships, production run crew, and all the various departments such as construction, costuming, digital-design, film, house management, lighting, and sound.
During production, Jesuit Drama students collaborate with and are instructed by dedicated, professional theater artists, designers and technicians.
No experience necessary. All are welcome!